Protect your lifestyle and your loved ones if things go pear-shaped
Other insurance products that you might be interested in
Great reasons to choose Kiwi Insure
Get sorted a whole lot faster by using live assessment to share photos from your smartphone when you make a house, contents or car insurance claim.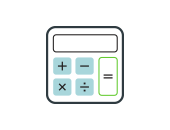 How much insurance do you need?
Try our insurance tools and calculators to work out what you might need.
---
Get in touch with our insurance team
Whether you need help with something simple or more complicated, we've got the right people to help you. If you need to make a claim, please contact us as soon as you can after something goes wrong.
Get in touch for one of our insurance specialists to contact you, or ring them directly on 0800 222 491 between 8.30am and 6.00pm, Monday to Friday.
We're here to help