What's a social enteprise?
We're working with the Ākina Foundation as they support the social enterprise sector to grow and thrive. Social enterprises are businesses that concentrate on social and environmental impact. They still work to make money, but they reinvest this in their impact.
---
Valuing social, environmental, and financial returns.
Social enterprises provide an amazing opportunity for us to help create a better New Zealand. One that has a strong economy focused on solving NZ's social and environmental challenges. It's a part of the economy that is trying to be more purposeful about what businesses can do – community and industry groups coming together for the good of the whole country.
Our partnership with Ākina is focused on enabling Investment Readiness Grants. These grants, of $5,000-$20,000, help enterprises get the support of professional services so they can attract investment to grow their business.
In the first year of the programme, we supported 9 organisations to raise $2.1million in capital. These organisations span a range of different industries; biodegradable plastic bottles, wearable tech to help people with vision difficulties, an event ticketing platform designed for social good, community recycling, air quality monitoring software for homes, and a boot camp in lower income communities.
We also support these enterprises by providing business banking expertise and advice where they need it. We are proud to join them on their journey to create a more positive impact for NZ.
Impact area
Our 2018 Investment Readiness Grants were granted to social enterprises working in these impact areas: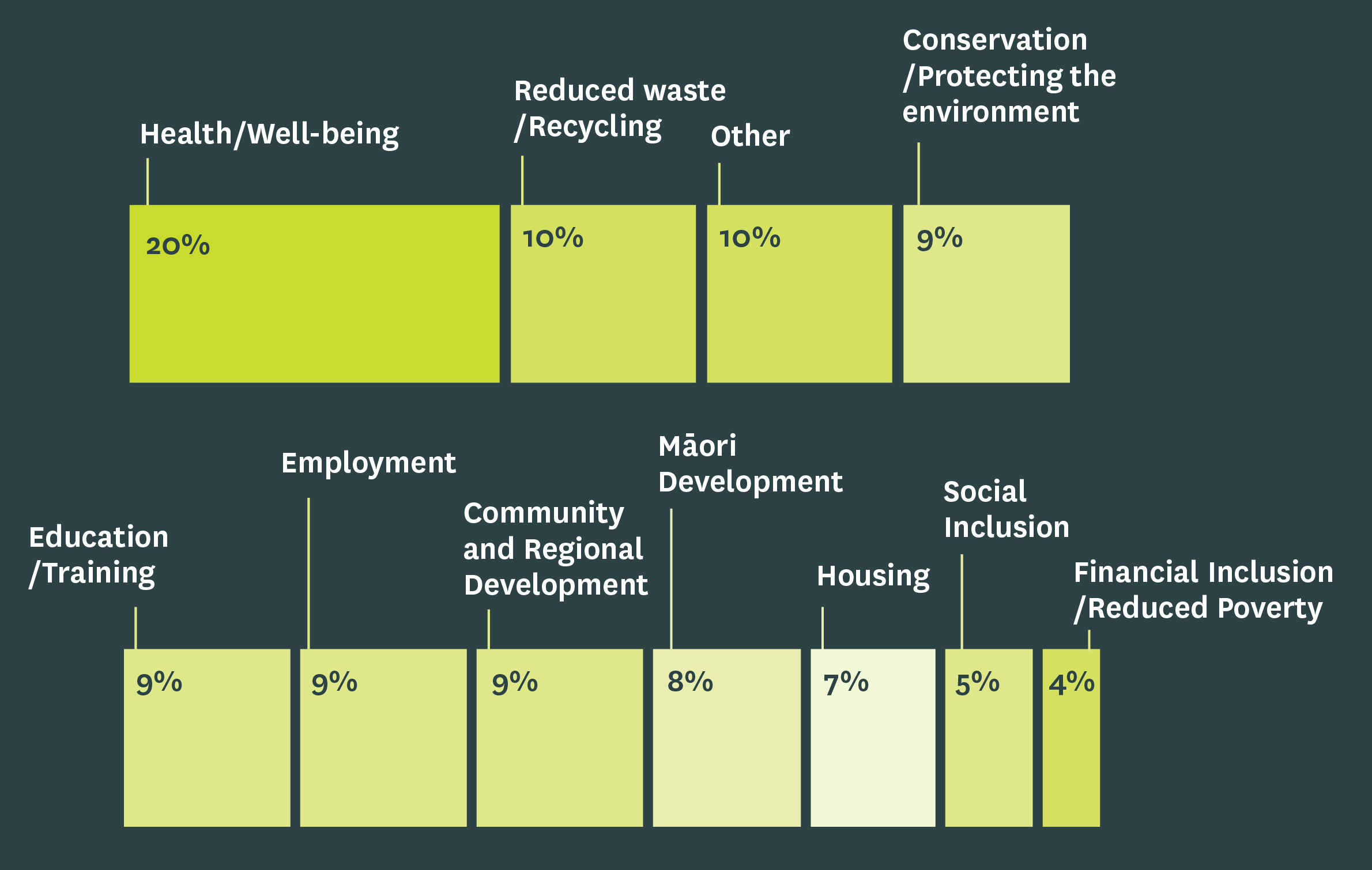 Where can I find out more?
You can find out more about how Ākina are transforming New Zealand's economy through positive social and environmental impact at akina.org.nz.