When your business joins Kiwibank, we also join your business.
A banking relationship should be a true meeting of the minds. You want to work with people who not only understand where you're coming from, but instinctively know what you need to take the next step too.
That's why when you join us you're not just becoming a client, you're joining a team. On your side, you'll have dedicated business banking experts who get what it takes to be in business, and who go above and beyond to help you succeed. Plus you'll get the full range of services you'd expect from your business bank.
Talk to one of our business banking specialists today
Check out a few of the innovative businesses that bank with us
KE KELIT
The team at KE KELIT deliver quality European innovation in pipe and heat control systems. Established locally in 2013, this global company has shown impressive growth in the New Zealand market.
Huia Publishers
Brian Morris and Eboni Waitere head up Huia Publishing, producing wonderful books and resources, both printed and digital, allowing insight into a diverse range of Māori and Pacific perspectives.
Fix and Fogg
With their first child four weeks away, Andrea and Roman Jewell throw in law careers to immerse themselves in peanut butter. Four years later their award-winning artisan brand, Fix & Fogg is on the rise.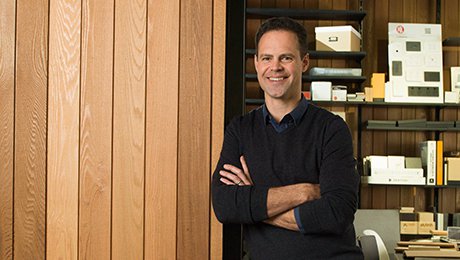 Box
Box is a new breed of architectural practice and construction company. They are revolutionising the way New Zealand houses are designed and built through modular and off-site construction methods.
Earth Stability
Six times industry award winner Earth Stability has quickly established its reputation as a leading specialist in slip repair and ground reinforcement works.
Manta Marine
For over 40 years family-owned and operated Manta Marine Stainless Ltd has been at the leading edge of stainless steel marine fabrication, with 100% of stock and bespoke items manufactured right here in New Zealand.
Global Metal Solutions
Global Metal Solutions (GMS) is a privately owned large scale metal recycling company. Craig Tuhuro and his team are recognised globally for their innovation in the industry.
Talk to one of our business banking specialists today